The Seminoles rebounded from a midweek loss to the Florida Gators, who just swept a top five ranked LSU this past weekend, by going on the road and sweeping Boston College in Rhode Island. Florida State showed why they are one of the best teams in the country with two completely dominating performances and one of their biggest comeback win of all time.
Florida Gulf Coast went 2-2 this past week which included a loss to a Miami on Wednesday and a series win at Stetson. Their 18-10 record looks good on the surface but 17 of those wins have come against teams with an RPI of 200 or worse. In their other 8 games against top 100 RPI teams they've been outscored 37-12 and have scored 2 or less runs in 7 of those games.
OFFENSE: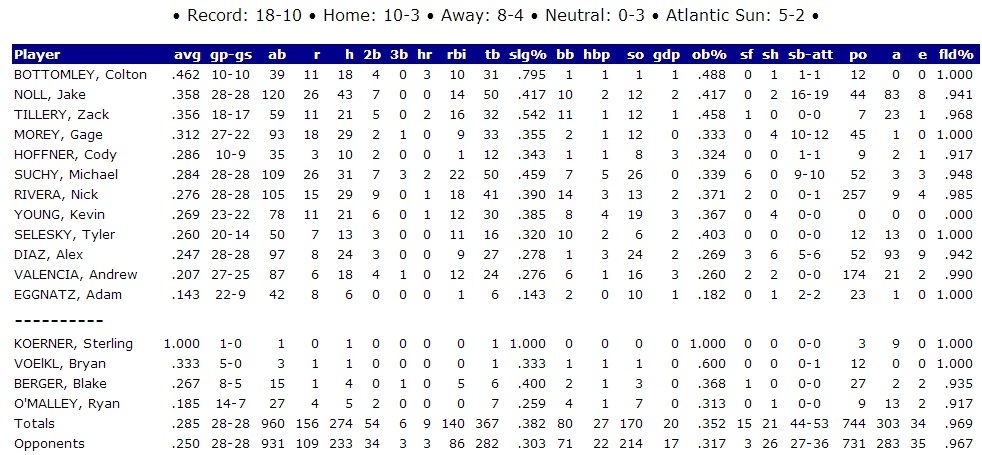 The Eagles' Colton Bottomely is absolutely tearing the cover off the ball. Some very interesting numbers with the sophomore as it is extremely difficult to have an OBP nearing .500 when you have only walked once unless you hit everything in sight. He appears to be but what even is more remarkable is that he has only struck out once in his limited playing time. There are some other bats in the lineup that appear to contribute but when a lineup fails to score at least 2 runs against elite competition it is tough to think that they can put up crooked numbers against the Noles tonight.
The Seminoles have one more game without their star left fielder DJ Stewart but were still capable of scoring plenty of runs last weekend against Boston College. Half way through the season Florida State is still one of only a handful of schools that has a team on-base percentage over .400 and one of only seven schools who are scoring 8 runs per game. First baseman John Nogowski has really picked it up as of late going 5-11 last series scoring 6 runs and driving in 4 with 3 walks to only 2 strikeouts.
PITCHING: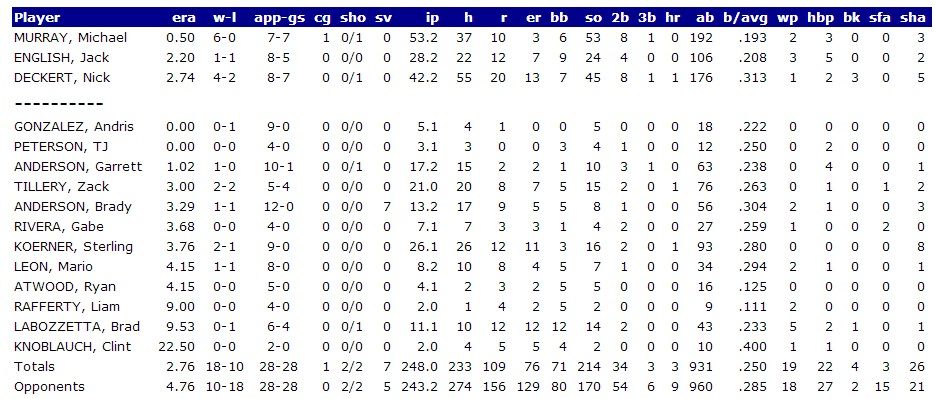 Right-hander Brady Anderson will make his first start of the season against the Seminoles. He has been very unimpressive in his 12 appearances this season and the Florida State lineup should make this a short outing for him. Peter Miller has done his best recently to keep Florida State in the game his past two starts, 10.1 IP, 6 H, 6 BB and 11 K were not enough as he was let down by his defense and the disappearance of the offense. An outing like his previous few should put the Noles in good shape to win tonight.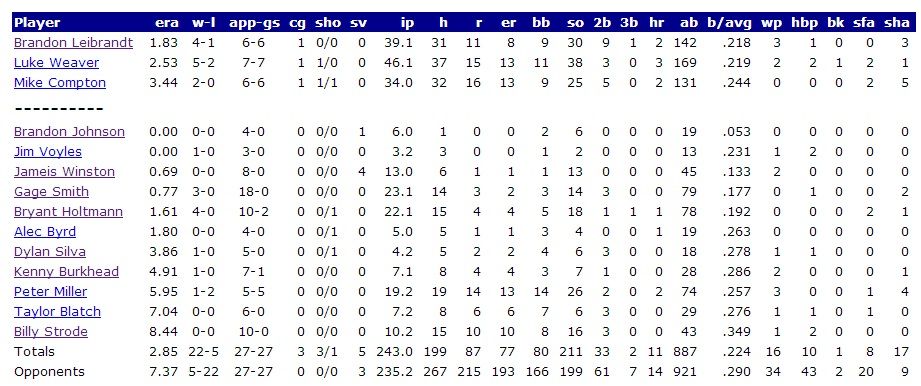 Florida State should change their weekday fortunes tonight against a much weaker FGCU, but anything can happen and if it does it is important to not freak out. The game is only available to watch on All-Access starting at 6PM but we will do our best to keep you updated in the thread.
Go Noles!